2005 Whistler Workshop on Planetary Science
---
Overview
The 2005 Whistler Workshop on Planetary Science has been constructed to provide students, interested in developing their knowledge of comparative planetary science, a concentrated set of instruction (equivalent to a one-semester course at a senior undergrad/first-year graduate level) from a set of lecturers (list below) who are professional planetary scientists. The week will be a planned `school' setting rather than a meeting format and is intended to give students a wider grounding in planetary science than they might be able to obtain at their instructional institution, given the multi-disciplinary nature of planetary science.
Students from a wide variety of backgrounds will be present, allowing participants to share knowledge and create contacts and collaborations for future careers in research or high-techonology industry related to space science.
---
Mini-course Lecturers
Peter Brown , University of Western Ontario . Web page .
James Drummond, University of Toronto . Web page
Brett Gladman, University of British Columbia . Web page .
Pascal Lee, Mars Institute -- Research division Web page .
Gopalan Srinivasan, University of Toronto . Web page

Students will receive 6 - 9 hours of instruction from each lecturer. Students will be requested to acquire background knowledge before coming to the workshop, and each evening during the workshop. The in-workshop readings will be provided.

The main lines of instruction will cover :

- The astronomical context of planetary formation
- Models of terrestrial and giant planet formation
- Small bodies in the Solar System
- Meteoritic cosmochemistry
- Planetary atmospheres
- Comparative planetary surface geology

---
Dates and Meeting outline
Participants should plan to arrive in Vancouver on June 4, 2005 or early June 5. West Jet has provided a conference discount for flights round-trip travel to Vancouver (information will be forwarded to confirmed participants). A block of rooms at a hotel with a complimentary airport shuttle will be arranged; the planned reception Saturday night has been cancelled, but many people will need to arrive Saturday in order to get the Sunday morning bus. A public lecture on Mars (by Pascal Lee) will be held at UBC Saturday night; attendence in optional but those who arrive Saturday may wish to attend; details will be sent by May 20th. A reception will be held Sunday night in Whistler. Bus transport to Whistler (about 1.5 hours) will be provided on the morning of Sunday June 5th to the conference site. Participants may depart Saturday June 11 from Whistler (or after dinner Friday June 10), or remain over the weekend for tourism, at their leisure.

Each day will consist of rouhgly 6 hours of formal presentation, interspersed with 'working groups' in which the students approach a problem in multi-disciplinary groups under the guidance of the lecturers. Lunch and coffee-break refreshments will be provided each day; we hope to provide a continental breakfast as well. Dinners will be at the participant's option in any of the range of restaurants in Whistler village. Some evenings will have workshop activities, others will be open.

---
Information on the venue : CLICK HERE.
---
Student registration : CLICK HERE. SORRY. REGISTRATION IS NOW CLOSED. (March 31st)
---
Do you already hold a doctorate? CLICK HERE. SORRY. REGISTRATION IS NOW CLOSED. (March 31st)
---
---
QUESTIONS? For more information, email : wwps05@astro.ubc.ca.
---
RETURN TO BANNER PAGE
---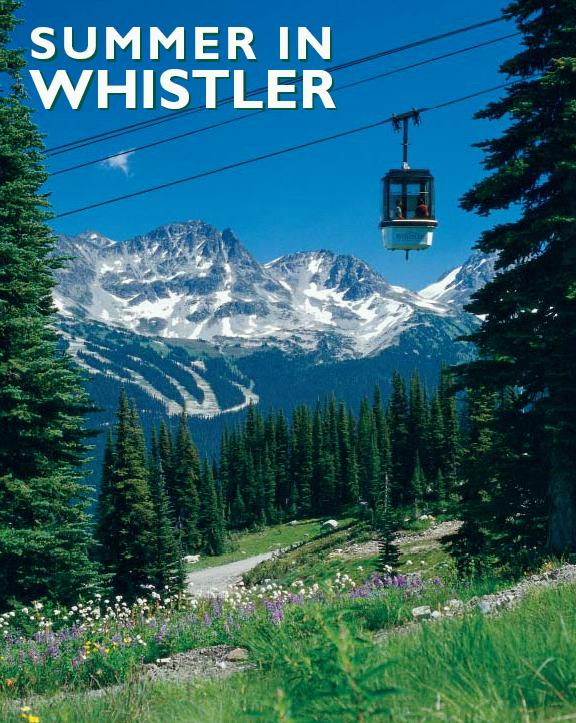 Right: Whistler is about 85 km north of Vancouver along the spectacular Sea to Sky hightway.