2005 Whistler Workshop on Planetary Science

Registration is now closed
---
A 5-day intensive introduction to modern comparative planetary science,
designed for advanced undergraduate and beginning graduate students with
backgrounds in :

- Astronomy
- Atmospheric Science
- Geology/Geophysics
- Physics
- Chemistry


The workshop will give the participants a solid introduction to
cosmochemistry, planetary surfaces and atmospheres, small bodies, and
the astronomical context of planet formation and evolution.
---
Please for information on registration and logistics.

---
Thanks to the Canadian Space Agency and UBC for financial support.
---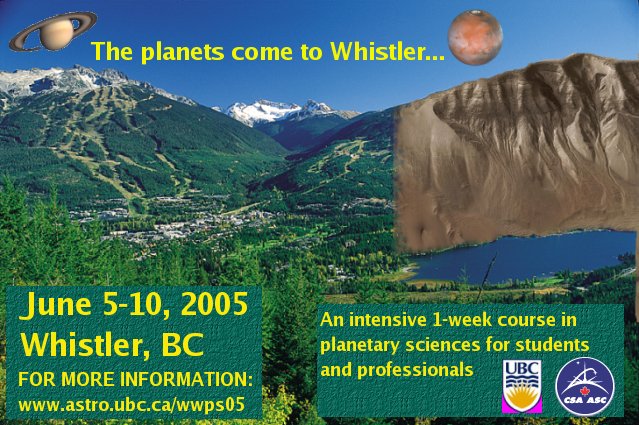 You can download a copy of the above poster as POSTSCRIPT or TIF format file.
---
For more information, email : wwps05@astro.ubc.ca